Analyzing the Mayday YouTube post

Mayday!  Mayday! We are sinking!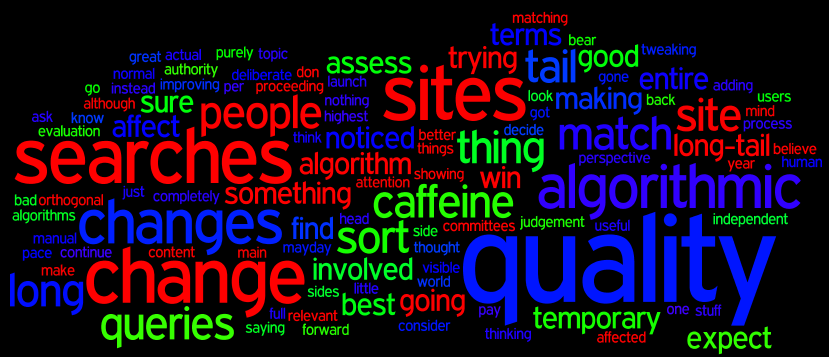 Matt Cutts did a Google Webmaster Central  YouTube video post on the recent Google algorithm Mayday update.
In his reply to the update on rankings for long-tail searches, Matt stressed the impact on the improved "quality" of search queries.  He also stressed that the "change" was "algorithmic" and not temporary.  The change is separate from the upcoming caffeine update, and that the caffeine update is  still on track.
What exactly is the main thrust of the Mayday algorithmic change? We do know that long tail rankings went down which may have something to do with a dampening of PageRank for internal on-page site maps. Doing a survey across websites with PageRanks of 4 or less, I've noticed a pattern of site map links in the footer not passing PageRank. Although the pages are indexed, there is not the expected ranking boost associated with having a site map link off the home page.  It may be very likely that additional stop words have been added to the algorithm to not allow anchor text to pass PageRank for a site that has a low score for trust.
I'm sure the algorithm change is not that straight forward but  I do believe that site trust plays a major factor.  A new combination of factors are now in play that affect long-tail search queries.