Affiliate Marketing is the Bee's Knees!

What are you waiting for?  Stop putting all of your eggs into the traditional PPC baskets of Microsoft and Google and start entering the brave world of Affiliate Marketing Programs.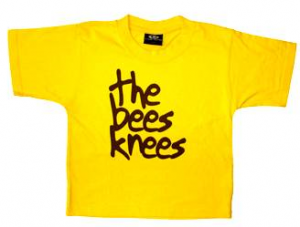 Here are reasons why:
1)      You can easily extend your marketing reach by letting others entice your market.
2)      PPC keeps getting more expensive, and money doesn't grow on trees.
3)      Affiliate Marketing removes the need for budgeting guesswork as long as you know your margins; you set up your affiliate offers and pay a standard, set amount with each conversion.
4)      Even Google is doing it!
Affiliate Marketing rocks because you only pay when a sale occurs.  This method is a safe way to give your online marketing efforts unprecedented leverage.  Instead of just relying upon your own online marketing efforts like PPC, SEO, SMS, etc., you can have the force of an entire network of affiliate sites working to promote your products, specials, coupons, and more!  An affiliate program will help you reach hundreds, if not thousands, of targeted, affiliate websites for free impressions and clicks.  Again, you only pay when you have a conversion!
Have I convinced you yet?  I hope so.  I also just wanted to add that while Affiliate Marketing Campaigns are highly cost effective since they are the closest means to a true revenue-sharing model, don't stop conducting your other online marketing efforts.  PPC, SEO, SMS, and the other important three-letter acronyms are still necessary. To keep you stacking the SERP results and have a presence, this way just helps you saturate the market and provide numerous incremental sales.
The best four stateside affiliate networks include the following:
1)      Commission Junction-These folks are the largest network stateside and have really innovative materials.  The fee is a bit more, so if you join them, you should probably be selling more than bags of peanuts.
2)      Linkshare-They have fantastic tracking tools and reports.
3)      Google-We all know about them.
4)      Share a Sale-Their API's are great, and they are really pushing the envelope on video implementation. Their startup cost is low, and their customer service is great.