You Down with CTR (Yeah you know me)

Along with my tips and tricks for all things web marketing, I also feel it is important to often times 'kick it old school' which is why I chose to create this awesome blog post in tribute to Naughty by Nature.
"CTR, how can I explain it
I'll take you frame by frame it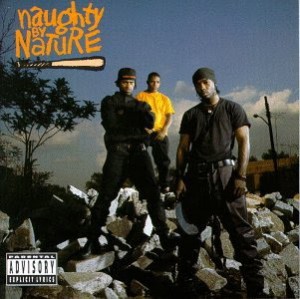 To have y'all jumpin' while we singin' it
C is for Click, T is for Through
The last R...well...that's Rate
It's sorta like another way to call a cat a kitten"
"You down with CTR (Yeah you know me) 3X
Who's down with CTR (This whole party)
You down with CTR (Yeah you know me) 3X
Who's down with CTR (This whole party)"
So..why all this hype about CTR?
CTR holds the greatest weight in Google's quality score rating system by far so I thought it would be beneficial for you if I explained it a little better.  For starters, click through rate is the number of clicks divided by the number of impressions.  It is the popularity score that online campaigns use to judge their performance since it is the immediate response to an ad. The CTR measures what percentage of people clicked on the ad to arrive at the destination site; it does not include the people who failed to click, yet arrived at the site later as a result of seeing the ad.  However, we can still pick up stats on these non-immediate users by reviewing our "view thru conversion" stats.
I also want to point out that a higher CTR does not necessarily have anything to do with high conversion rates, which is also very important.  While you can create the most compelling ad ever to hit the pages of a display results page, once the users click on your ad, it doesn't mean that they will automatically convert on your page.  That is why PPC Landing page testing is so important.
One additional point to note is that there is a big difference to the important of CTR when you review the different sources you chose to advertise.  When it comes to the search engines, CTR need to be a top priority.  However when you are putting paid ads on Facebook, remember that although the click through rates are not exceptionally good, the social aspect of people being able to "like" my page, then be made aware of the updates in the future is where the money is. When you set up your campaigns as CPC instead of CPM, you can build brand awareness and pay almost nothing for it! So…
"You down with CTR (Yeah you know me) 3X
Who's down with CTR (This whole party)
You down with CTR (Yeah you know me) 3X
Who's down with CTR (This whole party)"