I have a little roster of Google bloggers in my bookmarks and RSS feeds. These are Googler personal blogs and offer insights into Google projects, the party line, and general what doing in life working at the Googleplex.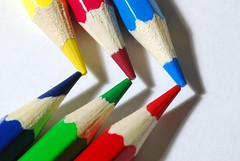 I'll start with the first and one of the most well-known:
Matt Cutts- Required reading for those involved in search marketing.
Niniane's Blog- Google engineer. Comedy and tragedy. Works on super secret stuff. (shhh -it's Google's virtual world project)
Mihai Parparita- Part of the Google Reader posse. Browsers, rss, twitter.
Nelson Minar - Google Software engineer. Cali, gaming, tech, la vie.
Jason Warner- Google recruiter. Tidbits on how to walk the walk, talk the talk.
Reza Behforooz - Google engineer. Rises before youz.
Brian White - Google's Search Quality group. Well, there's spam egg sausage and spam, that's not got much spam in it.
Adam Lasnik - Google Search Evangelist. Self-professed geek.
Daniel Russell - 'Uber' Tech Lead for Google Search Quality. In ur head eating u brains.
Paul Tyma - Google software engineer. Brewing the perfect cup of Java.
I'm sure there are a lot more Google blogs out there. Send me a link if you know another that you enjoy.